5G or fifth generation is the latest upgrade in the long-term evolution (LTE) mobile broadband networks. 5G mainly works in 3 bands, namely low, mid and high-frequency spectrum — all of which have their uses as well as limitations.
All 4 previous generations of mobile networks used macro cell towers, hundreds of feet tall, requiring vast power outlays to transmit over long distances.
5G works a bit differently. This upgraded mobile network uses a combination of frequencies from multiple bands to maximize throughput. In addition to traditional macro cell towers, 5G will also use a large number of much smaller microcells for new millimeter-wave spectrum bands to create a blanket of ultrahigh-speed network coverage.
The low band spectrum has shown great promise in terms of coverage and speed of internet and data exchange, the maximum speed is limited to 100 Mbps (Megabits per second). This means that while Telco can use and install it for commercial cellphone users who may not have specific demands for very high-speed internet, the low band spectrum may not be optimal for the specialized needs of the industry.
The mid-band spectrum, on the other hand, offers higher speeds compared to the low band but has limitations in terms of coverage area and penetration of signals. Telco's and companies, which have taken the lead on 5G, have indicated that this band may be used by industries and specialized factory units for building captive networks that can be molded into the needs of that particular industry.
The high-band spectrum offers the highest speed of all three bands, but has extremely limited coverage and signal penetration strength. Internet speeds in the high-band spectrum of 5G have been tested to be as high as 20 Gbps (gigabits per second), while, in most cases, the maximum internet data speed in 4G has been recorded at 1 Gbps.
A new generation of mobile network technology stands ready to go further than its predecessors could have dreamed. 5G is the fifth generation of mobile wireless communications technology — the upgrade to the 4G network.
Simply put, 5G is short for the "5th generation." You may also see the standard called 5G-NR (the NR stands for "new radio"). If the earliest mobile network—analog voice calls, no SMS, no mobile data or browsing—was the first generation, 5G is its great-great-grandchild.
When today's 4G long-term evolution (LTE) mobile networks started rolling out nearly a decade ago, consumers welcomed a new era of rich media mobile browsing. Representing both an evolution of the 4G standard and a revolution in radio technology, 5G technology promises to transform the 2020s into a time of unprecedented connectivity and technological advancement. With higher capacity and speed, plus ultralow latency, 5G will power innovation that would have been impossible under the 4G LTE standard.
5G was at least partially available in 378 cities in a total of 34 countries.
Europe, Austria, Estonia, Finland, Germany, Hungary, Ireland, Italy, Latvia, Lithuania, Monaco, Poland, Romania, San Marino, Spain, Sweden, Switzerland, UK
North and South America: Suriname, Trinidad & Tobago, US, Uruguay
The Middle East and Africa: Bahrain, Kuwait, Lesotho, Oman, Qatar, Saudi Arabia
South Africa, UAE, Asia and Oceania, Australia, China, Maldives, New Zealand, South Korea.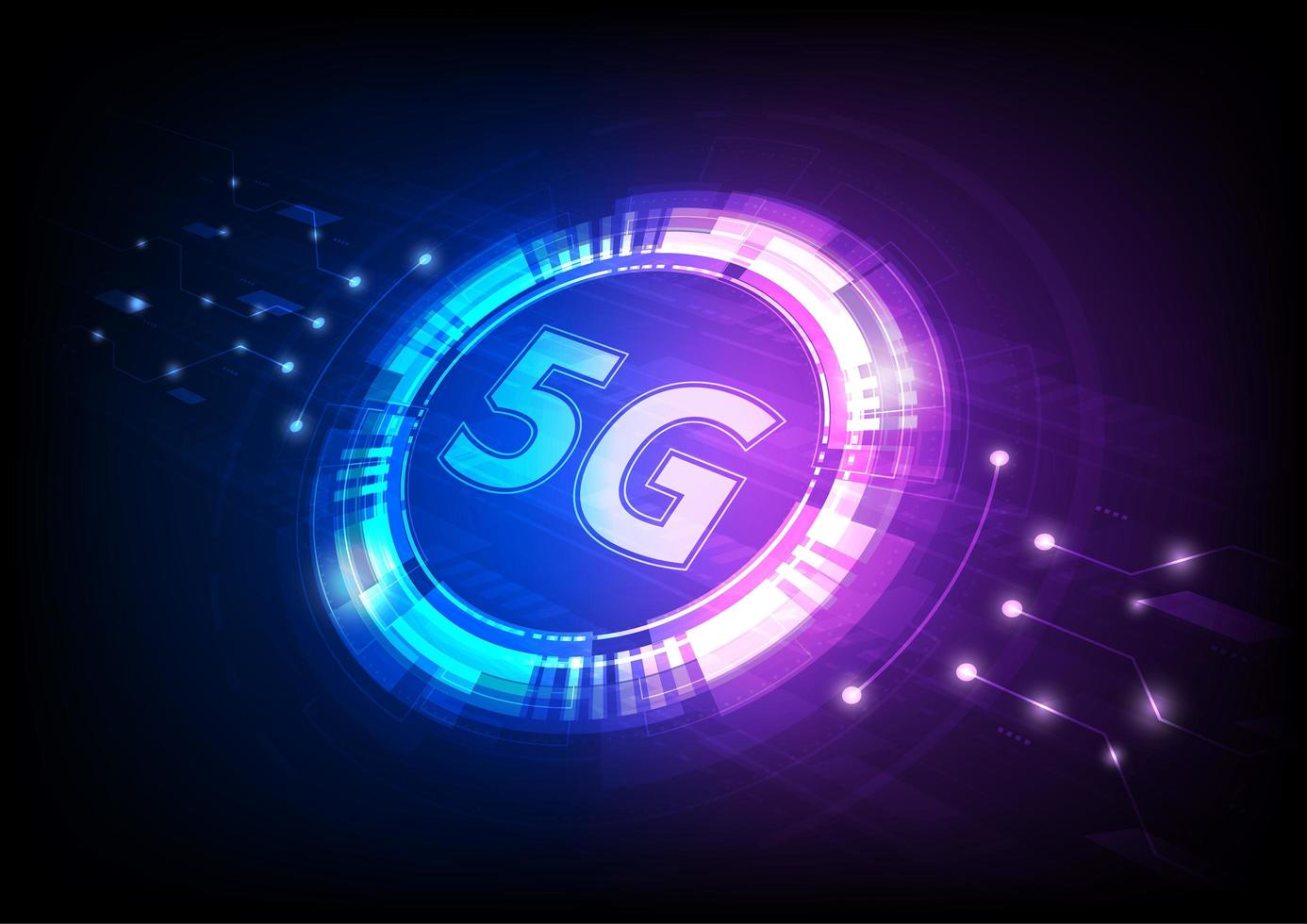 5G communication is projected to perform upwards of 1000 times faster than 4G, making devices respond in a matter of milliseconds. That means consumers will be able to download a full HD movie onto a mobile device in a matter of seconds.
Cell towers connect millions of devices to the Internet and other phone services every day, the high volume of tower usage, along with the distance, harm latency on the network.
With 5G the number of devices that can be connected to the network increases greatly, it will go to a millionaire scale per square kilometer.
All connected devices will have access to instant connections to the internet, which in real-time will exchange information with each other.
As the benefits of bringing together multiple data sets derived from a deeply connected world become increasingly apparent, for instance, through smart city demonstrators and pilots, data flows of very different characteristics are being brought together and analyzed to underpin actions both real-time and offline
The 5G also allows to implementation of virtual networks (network slicing), creation of subnets, to provide connectivity more adjusted to specific needs.
The creation of subnetworks will give specific characteristics to a part of the network, being a programmable network and will allow to prioritize connections, as could be the emergencies in front of other users, applying for example different latencies or prioritizing them in the connection to the network so that they can't be affected by possible overloads of the mobile network.
By using shorter, higher-frequency bands of the radio spectrum, 5G promises lower latency, faster speeds, and greater load capacity. Some researchers believe that in real-world conditions, 5G could deliver browsing and download speeds 10 to 20 times faster than the 4G network.
Artificial intelligence (AI) has enormous potential to improve diagnoses, determine best treatment plans for specific patients, and predict post-operative complications to enable early interventions when necessary. The large amounts of data needed for real-time rapid learning require ultra-reliable and high-bandwidth networks and 5G can make them happen.
WHICH COUNTRY HAS 5G FIRST?
South Korea is the country that deployed the first 5G network and the country is expected to stay in the lead as far as penetration of the technology goes, By 2025, almost 60 percent of mobile subscriptions in South Korea are expected to be for 5G networks.
HOW DOES 5G TECHNOLOGY WORK?
Wireless communications systems use radio frequencies (also known as a spectrum) to carry information through the air.
5G operates in the same way but uses higher radio frequencies that are less cluttered. This allows for it to carry more information at a much faster rate. These higher bands are called 'millimeter waves' (waves). They were previously unused but have been opened up for licensing by regulators. They had been largely untouched by the public as the equipment to use them was largely inaccessible and expensive.
The technology will also use smaller transmitters. Placed on buildings and street furniture, as opposed to using single stand-alone masts. Current estimates say that 5G will be able to support up to 1,000 more devices per meter than 4G.
5G technology will also be able to 'slice' a physical network into multiple virtual networks. This means that operators will be able to deliver the right slice of network, depending on how it is being used, and thereby better manage their networks. This means, for example, that an operator will be able to use different slice capacities depending on importance. So, a single user streaming a video would use a different slice to a business, while simpler devices could be separated from more complex and demanding applications, such as controlling autonomous vehicles.
There are also plans to allow businesses to rent their own isolated and insulated network slice to separate them from competing Internet traffic.
The first nation to adopt on a large scale was South Korea, in April 2019, at which point there were some 224 operators in 88 countries around the world investing in the technology.
In South Korea, all the 5G carriers used Samsung, Ericsson, and Nokia base stations and equipment, apart from one who used Huawei equipment. Of these suppliers, Samsung was the largest, having shipped 53,000 base stations from a total of 86,000 base stations installed in the country at the time.
There are currently nine companies that sell 5G radio hardware and systems for carriers. These are Altiostar, Cisco Systems, Datang Telecom, Ericsson, Huawei, Nokia, Qualcomm, Samsung, and ZTE.
CONTRIBUTION OF 5G HELP IN TRANSPORT:-
While the Internet of Things is already being used in several applications, it is in the realm of transport where it will likely have the biggest effect when coupled with the new network.
There will certainly be applications for aerospace, such as improved sharing of data between owners, managing ancillary systems on aircraft, bolstering safety and maintenance operations, processing data streams in near real-time, and, of course, providing improved in-flight entertainment and WiFi service to passengers, while also gathering information about passengers to improve customer experience.
However, it is in automotive that 5G could be a genuine game-changer with the advancement of the connected and autonomous car. Not to be confused with driverless cars, the connected car is equipped with Internet access and often a wireless local area network. The connected car has been in operation for some time, with electronic systems put in place to aid driving through ABS and power steering, control functions such as the windscreen wipers or lights, and to manage entertainment and communications systems. More recently, advanced driver assistance systems such as adaptive cruise control or parking assistance, navigation telematics, vehicle monitoring, and hands-free calling have all come into play.
All of these systems require the ability to communicate with each other in real-time, with current high-end cars already exchanging thousands of signals through around 70 electronic control units. These networks have varying transmission speeds depending on the criticality of the data, so, for example, airbag deployment is far more important than air-conditioning in a vehicle at the time of an accident.
These systems generate data that is used for services such as predictive vehicle maintenance, fleet management, and tracking, allowing manufacturers to improve their products.
In-vehicle communications are just part of the picture as next-generation communications should allow vehicle-to-vehicle communication. This will let vehicles communicate with each other to share information on speed and location so that drivers can be more aware of what is happening around them and can adapt their driving accordingly.
Vehicles could connect to everything around them, from other vehicles to road infrastructures such as traffic lights and even the roads themselves. This data could enable traffic lights to react to traffic flow to reduce congestion, roads in need of repair could be easily identified and the use of this technology could finally herald fully autonomous vehicles. Meanwhile, connectivity of road infrastructure can help monitor traffic flow and raise alerts for potential issues such as debris on the road.
FINAL THOUGHTS
The world's digital connections are about to become broader and faster, providing a platform for every
industry to boost productivity and innovation. So the 5g is perfect for the future world development.