Augmented Reality:
Augmented Reality (AR) is a type of Immersive Technology. Augmented reality is the overlay of digital content in the real-world environment. Virtual objects can be in various forms: images, videos, or interactive data.
What Is Augmented Reality (AR)?
Augmented reality is what it sounds like: reality, enhanced with digital components.
The most commonly used AR applications these days rely on smartphones to showcase the digitally augmented world: users can activate a smartphone's camera, view the world around them on the screen, and rely on an AR application to enhance that world in any number of ways:
Superimposing images
Adding real-time directions
Inserting labels
Changing colors
What is immersive technology?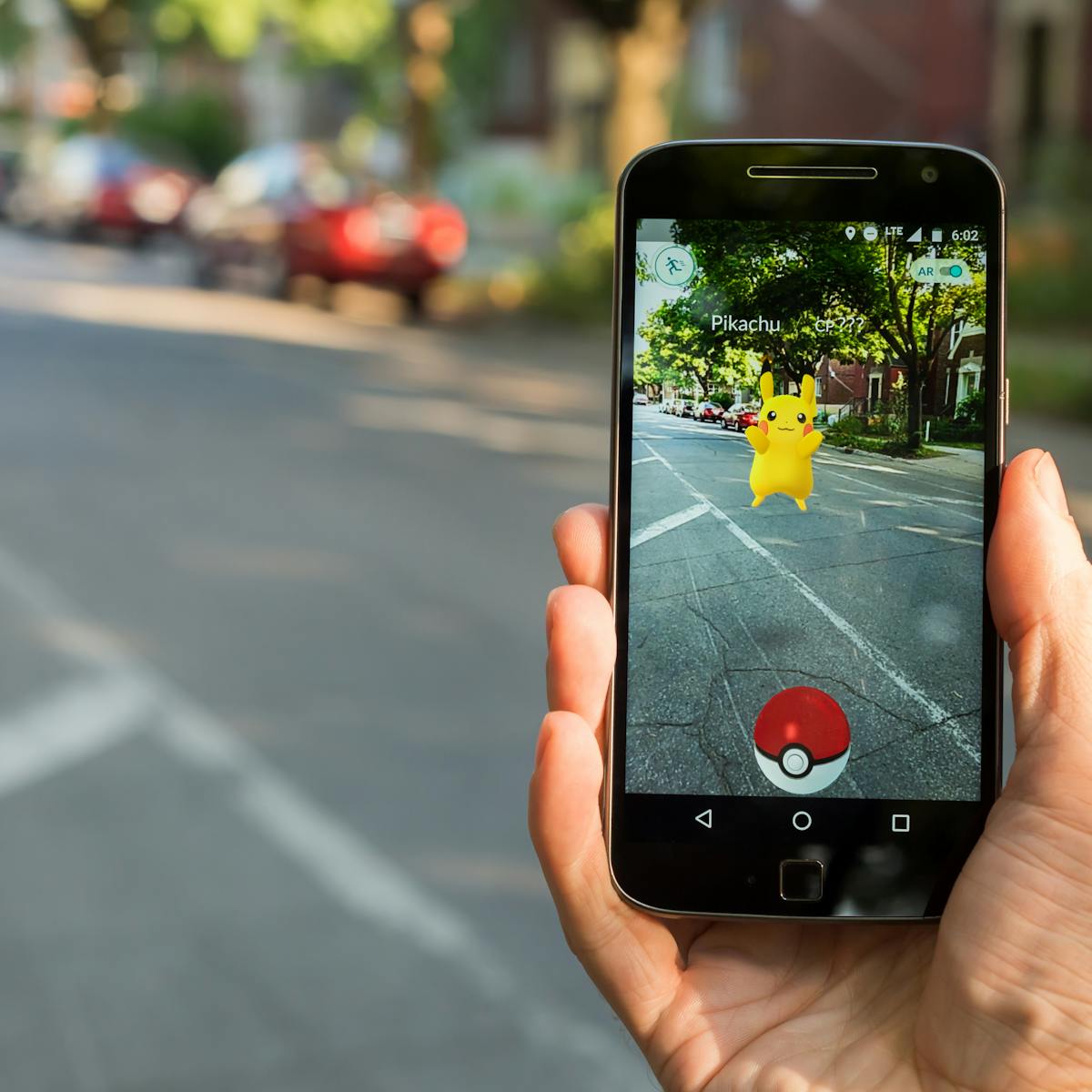 Immersive technology is an integration of virtual content with the physical environment in a way that allows the user to engage naturally with the blended reality.  In an immersive experience, the user accepts virtual elements of their environment as part of the whole, potentially becoming less conscious that those elements are not part of physical reality.
How do Augmented Reality works?
AR uses computer vision, mapping as well as depth tracking to show appropriate content to the user. This functionality allows cameras to collect, send, and process data to show digital content appropriate to what any user is looking at.
In Augmented reality, the user's physical environment is enhanced with contextually relevant digital content in real-time. You can experience (AR) augmented reality with a smartphone or with special hardware.
AR apps are being developed which embed text, images, videos, etc.
AR in architecture projects involves placing a 3D model of the proposed design onto an existing space using mobile devices and 3D models.
Mobile AR is creative and highly effective education and entertainment tool that adds an extra layer of information – content such as 3D characters, images, video, text, sound, and more – to everyday objects and environments.
An application that allows users to test products in real-time through AR technology.
Away from hotel environments, some companies within the travel industry are developing augmented reality apps, which allow tourists to enhance physical locations and tourist attractions. This may allow the user to point their smartphone at a building or landmark and learn more about it, in real-time.
The printing and advertising industries are using AR technology apps to display digital content on top of real-world magazines.
AR technology allows you for the development of translation apps that helps you to interpret the text in other languages for you.
With the help of the Unity 3D Engine tool, AR is being used to develop real-time 3D Games.
Marker-based AR:
This type needs a visual marker or a distinct image that the camera recognizes and processes to reveal information about an object. The marker is usually a QR code or a custom logo or artwork.
Marker-type AR is very popular because it is easy and inexpensive to implement. However, it also requires the download of a custom app that recognizes specific patterns.
The video below demonstrates this. The camera recognizes the QR codes on the coasters and this triggers the corresponding image to be displayed.
Markerless AR:
As the term indicates, it requires no visual markers for a camera to augment an image into a physical space. Instead, you move virtual objects.
An example of this is an interior design app that lets you put pieces of furniture in various arrangements to see how they would look. Markerless AR is best for apps that do not require an "anchor" to the real world. In the video below, no marker is used. The camera simply tracks the fingertips and displays the image.
Projector-based AR:
This type uses advanced projection technology to simplify complex manual tasks that are part of a company's manufacturing, assembly, sequencing, and training operations.
It can be applied to light guide systems. In a factory, for instance, instead of asking employees to follow step-by-step instructions to create a product using a manual, lights indicating each step are used instead. Check out the projector-based AR.
Uses of augmented reality and immersive technology:-
While AR has been around since the late 1960s, businesses and industries have yet to exploit its full potential.
But that may be changing as more and more AR apps are created and launched. Here are just a few actual and potential uses of AR.
In the event of an emergency today, people will immediately reach for their smartphone to find out what's going on, where to go, and whether their loved ones are safe.
Moreover, first responders arrive on the scene of a fire or earthquake trying to figure out who needs help, and the best way to get them to safety. AR is showing promise in solving both pieces of the public safety puzzle.
First responders wearing AR glasses can be alerted to dangerous areas, and show in real-time individuals that need assistance while enabling them to still be aware of their surroundings.
For those in need, geolocation-enabled AR can show them directions, and the best route to, safe zones and areas with firefighters or medics.
While technology like tablets has become widespread in many schools and classrooms, teachers and educators are now ramping up student's learning experience with AR.
The Aurasma app, for example, is already being used in classrooms so that students can view their classes via a smartphone or tablet for a more rich learning environment.
Tourism Industry:
Technology has gone a long way towards advancing the tourism industry in recent years, from review sites like TripAdvisor to informative websites like Lonely Planet.
But AR presents a huge opportunity for travel brands and agents to give potential tourists an even more immersive experience before they travel.
Imagine taking a virtual "Walkabout" Australia before on AR glasses before booking a ticket to Sydney, or a stroll around Paris to see what museums or cafes you might like to visit.
Repair & Maintenance:
One of the biggest industrial use cases of AR is for the repair and maintenance of complex equipment.
Whether it's a car motor or an MRI machine, repair and maintenance staff are beginning to use AR headsets and glasses while they perform their jobs to provide them with useful information on the spot, suggest potential fixes, and point out potential trouble areas.
This use case will only continue to get stronger as machine-to-machine IOT technology grows and can feed information directly to AR headsets.
In the entertainment industry, it's all about building a strong relationship with your branded characters and the audience.
Properties like Harry Potter are immensely successful because readers of the books and watchers of the movies feel like they know the characters, and are hungry for additional content.
Entertainment brands are now seeing AR as a great marketing opportunity to build deeper bonds between their characters and audience.
The makers of AR sensation Pokemon Go are soon planning to release a Harry Potter-themed AR game that fans can interact with day in and day out.
Why augmented reality and immersive technology is important?
Augmented reality does not create an artificial environment, but it can play with the existing environment and also overlays features on it. Likewise VR, AR also found applications in various fields.
AR design and development of a three-dimensional physical model has typically been viewed as a critical part of the design process.
Augmented Reality software for design, we'd already been discussing internally how the advanced visualization technologies of Virtual Reality and Augmented Reality would be implemented across our design ecosystem.
The Augmented reality is additive, overlaying digital content onto the real world. The user is aware of and can still interact with his environment.
Designers of AR software and apps will find many of the traditional tools still very useful: e.g., paper and video prototyping, understanding existing mental models, etc. It is AR models of the featured components that can be viewed through iOS devices.
1. The Arrival of AR Glasses
Thanks to more robust cellular networks, most AR capabilities have been available primarily on smartphones. However, it's looking like 2021 might finally be the year that Smartglasses technology hits the market with a release possible from Apple.
The combined installed base of mobile AR devices and smart glasses could exceed two and a half billion units by 2023, creating huge opportunities for innovative AR applications. As these devices become more ubiquitous, AR will become less of a novelty technology and form a more integral part of consumers' everyday technology experience.
2. AR Sports and Events
As noted above, Manchester United's squad already found a way to utilize AR, and with event cancellations due to the Coronavirus, the entertainment sector is eager to find ways to supplement and drive income with both virtual and AR events and experiences.
In the sports world, the uses range from broadcasting to in-stadium experiences, and it won't be long before concert venues, theme parks, and other event venues pick up on the trend.
3. AR in the Classroom
One of the challenges facing schools today, in addition to remote learning due to the Coronavirus, is expenses. From budget cuts to infrastructure expenses, students are missing out on out-of-school learning experiences.
Similarly, some districts simply can't provide the learning opportunities that require expensive equipment or components.
However, even in 2018, research suggested that 95% of students had smartphones. While typically disallowed in the classroom, 2021 might be the year they are recognized as a valuable tool for improving learning outcomes.
Not only can students use AR to explore science in their surroundings (growth cycles, species ID, geometry, and other coursework, but in many cases it can also supplement field trips, historical, or regional social studies learning. While the initial cost of equipment seems significant, the long-term savings and opportunities are even more impressive.
4. AR in Medicine
Again, the need for social distancing in response to Covid-19 may be seen as one of the biggest drivers for new technology and advancements. Even in the medical field, in hospitals, med schools, and your doctor's office, you'll start to see the ways that AR can benefit patients and doctors alike.
From assisting with blood draws (finding a vein) to improving diagnoses the potential is massive. Not only might AR assist doctors, but it can also assist in the case of an emergency by providing information about life-saving measures.
5. AR in Your Car
From a safety perspective alone, AR in your car is something the big automakers are hoping to realize in the next year. Imagine driving and getting real-time data from your GPS or about road conditions and hazards, your speed, or any mechanical issues, directly in your line of sight.
You've likely seen something similar with a heads-up display (HUD), but AR can bring so much more information in a way that lets drivers keep their eyes on the road. Further, it's suggested that AR might even move to the rearview mirror with blind-spot vehicles projected there to prevent crashes.
While the safety features will put many drivers at ease, the opportunity also exists to send drivers data about the area they're driving through, features, sites, and even your standard rest area information (gas, food, lodging). Imagine a road trip where you can get a lesson in geography, geology, or even history as you're driving.